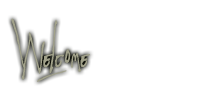 Welcome, visitor. Welcome to a forest where four Clans reside in constant competition, where loners and rogues struggle on the sidelines, where the strong are outmaneuvered by the weak and the brave make their own way through will alone. Welcome to a forest where StarClan does not speak, and no cat knows the reason for their silence. In a forest where nothing is certain, the only constant is the will of individuals to survive because every breath could be their last.

Welcome to Eternity's End.
To the four Clans of the forest, StarClan was a benevolent guardian and guide, without which their lives would be dismally base. They worshiped their ancestors with pride, defending their territories from each other and from the Clanless cats who menaced their borders. StarClan made them more than ordinary cats. They were the privileged, the worthy, protected by StarClan in life and granted eternal paradise after death.

When the ancestors they vaunted went silent, there was confusion at first. Then there was panic and fear, unrest and blame. Moons passed without a word from StarClan. No signs passed down to the Clans to warn of coming events, and no starry guides greeted those who ventured to the Moonstone. Some cats believed that StarClan had abandoned them forever, and yet others believed that specific cats were to blame for the silence, and StarClan would return if those to blame were punished. There were no more Gatherings. The last one resulted in a bloodbath with deaths in all four Clans. By the time StarClan had been silent for a full year, chaos reigned. And there's still no end in sight.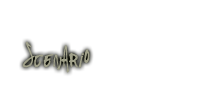 leaf-fall | year one



After a turn of silence from StarClan, all four Clans are feeling the tumultuous effects of their ancestors' absence. ThunderClan and RiverClan are on the verge of war, conflict within ShadowClan threatens to split the Clan apart. No cat hears from WindClan any more, as they keep to themselves even more. As falling leaves herald the leaf-bare that is on its way, no cat knows what the coming moons will hold for the forest's four Clans.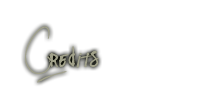 Codes either belong to various members of Slightly Insane or ProBoards Support, and are copyrighted to them. Images have been modified, but are still copyrighted to their rightful owners. Posts made by Eternity's End members and the material therein are copyrighted to them.
Copyright 2012 All Rights Reserved



Eternity's End :: Home

Forum Name
Topics
Posts
Last Post
official info
RULES & INFO


Most questions anyone might have about Eternity's End are answered here, including queries about any of the Clans, the rules of the site, and the forest in which the cats live. Read through this board before joining.



10
28
on Feb 26, 2012, 3:56pm
by . sporelett ♪
in History Timeline
NEWS & UPDATES


Keep an eye on this board and make sure to read any new threads posted within. Site-relevant announcements, activity checks and newsletters are put here.



6
27
on Apr 24, 2012, 5:13pm
by malice
in WC Medicine Cat Tryouts
HISTORY ARCHIVE


Old roleplaying threads are placed here according to the territory in which they took place. Some out of character threads may be moved here as well, if they clog important boards.



15
59
on Apr 29, 2012, 11:43pm
by heathclaw
in Bleak Outlooks }{ Open
CHARACTER CREATION - 1 Viewing


This is the board in which new characters are born and where unused cats reside when they are no-longer wanted. Look within whenever you want a new character to play or desire to bring new life into the forest.



19
27
on May 25, 2012, 7:04am
by ` inky
in ` h a r e l e a p || w...
CHARACTER DIRECTORY


All the forest's played residents can be found here, from crafty leaders to kits of at least three moons of age. Members can keep logs in this board to keep track of their characters, and are expected to keep character sheets up-to-date.



75
154
on Apr 20, 2013, 6:26pm
by . sporelett ♪
in growing . s p o r e s
general affairs
STAFF LOUNGE


The place for staff members to meet and post site-related information that isn't suited for regular members' eyes. Staff should pay attention to any threads posted here.



0
0
GENERAL CHAT - 2 Viewing


Any threads that aren't directly related to site roleplay should be posted in this board. Within are areas for personal art and stories, games, mini-rps, character or thread requests, and whatever else anyone cares to post.



15
46
on May 14, 2012, 5:31pm
by shiningheart
in Shiny's Needs[ALWAYS O...
GUEST ROOM


Any guest who feels that our chat box isn't the right place to voice their thoughts may post any questions or comments they have in this board. Advertisements and affiliate requests are also to be posted within.



255
262
on Mar 29, 2013, 8:29am
by Rai
in Riunione Weyr
thunderclan
THUNDERCLAN CAMP


Located at the bottom of a sandy gorge, ThunderClan's camp is easy to defend and hard to spot from a distance. Hollow trees, bushes, and bracken provide shelter throughout most of the camp. In the center is a clearing where most Clan activities take place. Announcements are made from atop a large boulder.



0
0
THUNDERCLAN TERRITORY


ThunderClan's territory consists of a large expanse of mixed-wood forest, rich with bird and small mammal prey. It is separated from ShadowClan by the thunderpath, and and from RiverClan by the river. Twolegs and kittypets frequent the twolegplace on the territory's southern and eastern borders, leaving little room for territory expansion during lean moons.



0
0
shadowclan
SHADOWCLAN CAMP


A dark, well-concealed hollow, ShadowClan's camp is hidden deep within their territory and surrounded by dense brambles. Low- hanging branches protect the secretive Clan's stronghold from prying eyes, and also shelter the cats within from the elements. Despite the camp's low elevation, this part of the territory drains well, and is significantly drier than the surrounding swamp.



0
0
SHADOWCLAN TERRITORY


ShadowClan dwells in a swampy stretch of forest separated from the other three Clans by the thunderpath. Most of their territory is damp and shelters mainly lizards, frogs, and other cold-blooded prey. Because the uncontested lands surrounding them are barren of food, ShadowClan scavenges what they can from the nearby carrionplace when hunting is poor.



0
0
windclan
WINDCLAN CAMP


Tucked into a natural dip in the sandy moor, WindClan's camp is sheltered from the ever-present wind but has proved vulnerable to attack. Members of this Clan make up for the supposed weakness by keeping watchful and taking advantage of the open terrain of their territory, so that they always have ample warning before an enemy strikes.



0
0
WINDCLAN TERRITORY


WindClan's territory encompasses a broad expanse of flat moorland largely unmarred by an abundance of trees. The cats there live off of fleet-footed rabbits almost exclusively, which makes their territory largely untempting to other Clans and allows them to live in relative seclusion. They are divided from RiverClan by the gorge and from ShadowClan by the thunderpath.



0
0
riverclan
RIVERCLAN CAMP


Just off of the banks in a broader stretch of the river is a well-drained island circled by reeds and sheltered by drooping willows. The water separating the camp from the riverbank is shallow enough in the summer for a cat to wade across, but the island has proven vulnerable to flooding on occasion.



0
0
RIVERCLAN TERRITORY


RiverClan makes their home in a region of lush meadows and forested thickets traversed by a river. While the cats there do hunt land-dwelling prey, they supplement their diets with fish caught from the river, which typically sees them through even the leanest of moons. The river marks much of their border with both WindClan, where it cuts through the gorge, and ThunderClan, though they share land borders with both Clans as well.



0
0
clanless lands
TWOLEG PLACE


A large collection of twoleg nests with gardens bordering the edge of ThunderClan's territory. Picket fences separate it from Clan lands, but that doesn't stop all the kittypets who live here from venturing over. On occasion, medicine cats will visit the twolegs' gardens in search of rare herbs. Just be on the lookout for the twolegs themselves.



1
1
on Apr 10, 2012, 4:32pm
by skygaze
in Interupted Stroll
WINDY FARM


Located on the very edge of WindClan's territory, far from the other Clans on the way to Mothermouth, is a small twoleg farm. The cluster of twoleg nests is home to cows, sheep, horses, and dogs as well as twolegs, but the hay-filled barn a short distance from the other nests is warm and home to more mice than a cat could eat in their lifetime.



0
0
CAMPSITE


On the edge of RiverClan's territory is a small twoleg farm, with a large patch of bare earth nearby where swarms of twolegs come to nest out in the open. Although cats should be wary of the twolegs living in the farm and occupying the portable nests, Clan cats avoid this area, so it's a good place to scavenge or take refuge in times of danger.



0
0
Info Center
Forum Statistics

0 Members, 4 Guests. Most users online was 82, Mar 18, 2012, 3:28am


| | |
| --- | --- |
| Active Users In The Past 24 Hours | |
Login
Login with your social network or forum account:
Click Here To Make This Board Ad-Free
This Board Hosted For FREE By ProBoards
Get Your Own Free Message Boards & Free Forums!
Terms of Service | Privacy Policy | Notice | FTC Disclosure | Report Abuse | Mobile